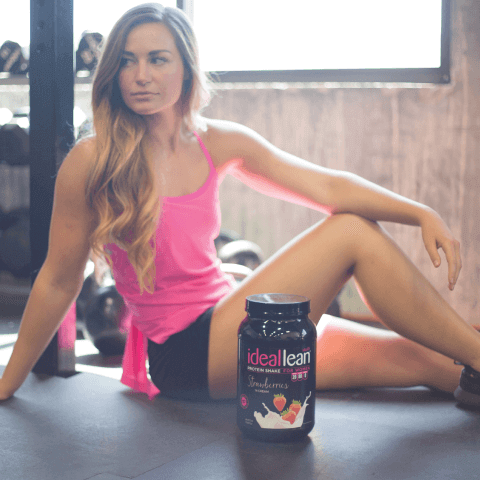 RECOVER FASTER LIKE KAYTLIN WITH IDEALLEAN PROTEIN
Kaytlin is constantly pushing herself in and out of the ring, and that is why she relies on IdealLean Protein to help her reach her fitness goals. IdealLean Protein is formulated specifically for women to help them recover properly after training and build lean muscle.
The Benefits:
0 Carbs / Sugar / Fat
100% Whey Protein Isolate
80 Calories
Delicious
View Product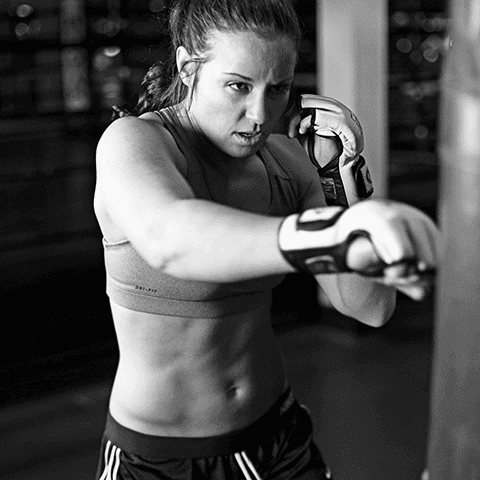 FIGHT THE FAT CHALLENGE
Kaytlin's free 15 Day Fight the Fat Challenge is a fitness and nutrition challenge designed to help you lose weight in a fun and not-too-strict way. Her workouts consist of MMA-style fighting moves. Exercise doesn't have to be boring. Instead of dreading slogging to the gym, you'll love training like a fighter and getting fit all at the same time, all from the comfort of your own home!
While her meal plans are easy and delicious, because she understands that not everyone has the time to spend hours in the kitchen. You can eat healthy without following a rigid plan.
No matter where you are on your fitness journey, Kaytlin's challenge will help you burn fat and improve your body and your fitness level. You will never be bored when you follow Kaytlin's 15 Day Fight the Fat Challenge. Get fit and have fun!
TAKE THE CHALLENGE